Smokers Cafe & Brown Coffee Amsterdam
 
Stone's Cafe / Warmoesstraat 91
Susies Saloon / Oudezijds Voorburgwal 254 
Excalibur Cafe / Oudezijds Achterburgwal 48 
Cafe Batavia 1920 ( Prins Hendrikkade 85 ) is very close to Centraal Station. Downstairs is a cool smokers bar with a view across the canal to Voyagers.
Kashmir Lounge ( Jan Pieter Heijestraat 85-87 ) was once a nice coffeeshop. After 2007 they took over Jan Piet coffeeshop across the road and gave up the coffeeshop licence for the lounge, which is now a smoker's bar. Tram 17 to Jan Pieter Heijestraat stop on Kinkerstraat.The Kashmir coffeeshop operation is now across the road.
http://www.kashmirlounge.com

Kadinsky Café ( Zoutsteeg 11 ) and Barney's Uptown ( Haarlemmerstraat 105 ) are by their respective coffeeshops. 

Sound Garden ( Marnixstraat 164-166 ) is a well established pub allowing smoking in the garden.
www.cafesoundgarden.nl
Lost in Amsterdam ( Nieuwendijk 19 ) is a smokers bar.
Brown Coffee Amsterdam

Café De Twee Zwaantjes / Prinsengracht 114
OPEN Sun / Thu 3pm-1am, Sat & Sun 3pm-3am

Café Belgique / Gravenstraat 2 
Monday 15.00 – 01.00 
Tuesday 15.00 – 01.00
Wednesday 15.00 – 01.00 
Thusday 13-00 – 01.00

Friday 13.00 – 03.00

Saturday 13.00 – 03.00

Sunday 13.00 – 01.00
Brown cafes 17th century / Brown cafes 18th century
Café Luxembourg on Spuistraat is my favorite, 5 minutes walk to the coffeeshop Rusland. SEE MAP
Some brown cafes ( bruin café ) date from the early 17th century as Chris and Café Papeneiland in historic Jordaan.
Amsterdam flavour & Dutch culture.
Food and drink:
In general, brown cafés are laid-back and the fare is pretty simple. Local and regional beers, jenever.
What is Jenever?

Cafe Arendsnest / Herengracht 90
Cluttered with lovingly framed press cuttings, 't Arendsnest's claim to fame is that it's the only proeflokaal (tasting house) that exclusively sells Dutch beer – at least one from each of the country's 60 breweries.
Having graduated from "beer school" in Belgium, the manager Peter van der Arend is now something of a national expert.
Oak panelling and bartenders in crisp white aprons add to the rather gentleman's club-like feel, but watch out – some of the ales on offer pack a head-spinning 10.5% alcohol content.
For serious drinkers only… 

The official definition:
Jenever is an alcoholic beverage, colourless or light yellow, produced only from malt wine or malt wine distillate and from grain or from molasses-distilled alcohol, using microbiologically pure water, distilled with the addition of juniper berries and, if applicable, other spices and/or seeds, sweetened with sugar if applicable, with an alcohol content of at least 35% at 20°C".
Light meals and snacks (hapjes) are also usually on offer. A typical Dutch pub snack is bitterballen (breaded and deep-fried balls with a ragout filling), served with mustard.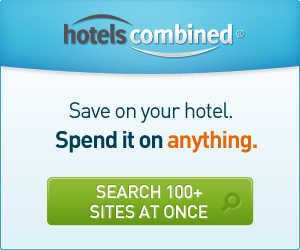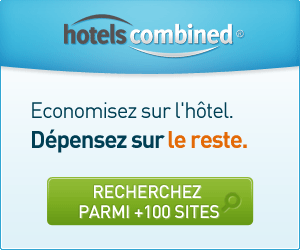 SEE ALSO CHEAP EATS IN AMSTERDAM BETWEEN 5€ / 10€
Brown cafes 17th century
Café De Druif, Rapenburgerplein 83 'The Grape' is reputed to have opened its doors in 1631.
In 't Aepjen, Zeedijk 1 Housed in one of the oldest buildings in the city, dating from 1475. Café Int Aepjen is the perfect mix of history and pleasure.
Upon entering the establishment, you'll discover yourself inside one of Amsterdam's oldest wooden houses.
The cafe has quite the history; it was once a house, trading location, inn and pub.
Even the interior is striking with its beautiful wooden accents.
But don't forget to enjoy a liqueur or gin from the Van Wees distillery. One of the gins, the Schoot-An, is quite special..

Café Karpershoek, Martelaarsgracht 2 (year 1606) Still has sand on the floor, as was common in the 17th century.
Café Papeneiland, Prinsengracht 2 (1642) It's alleged that a coffin-maker and funeral director sold drink here on the side as early as 1600.
De Drie Fleschjes, Gravenstraat 18 The Three Bottles dates from 1650.

Café De Pieper / Prinsengracht 424
One of the oldest Brown cafés in Amsterdam, dating from 1665.
You will find many original details like stained-glass windows, antique Delft beer mugs and a sand covered wooden floor.
De Pieper is situated at the corner of Prinsengracht and Leidsegracht (canals), not far from the Leidseplein.
Sun-Thu 11am-1am, Fri & Sat 11am-3am
Café Hoppe, Spui 18-20 – Renowned for its standing receptions that fill the pavement outside.
Café Kalkhoven, Prinsengracht 283 This café facing the Westerkerk dates from 1670.
Wynand Fockink, Pijlsteeg 31 Tasting house serving traditional liquors and jenevers.
Café In de Wildeman, Kolksteeg 3 Ranked in the top-ten of the country's best bars in a 2015 survey.

Café De Dokter, Rozenboomsteeg 4 With a floor area of less than 18m2, this is probably the smallest bar in Amsterdam.
Chris Bloemstraat 42 (1624)
Brandon, Keizersgracht 157 (1626)
Brown cafes 18th century
Oosterling, Utrechtsestraat 140 (year 1740)
From Ooievaar, Sint Olofspoort 1 (1782)
'T Smalle, Egelantiersgracht 12 (1786) The famous Pieter Hoppe opened his liqueur distillery on this spot in 1786. http://www.t-smalle.nl
De Dokter, Rozenboomsteeg 4 (1798)
Check out the restaurant's website for schedules and prices
Jordaan restaurants:
Divan Elandsgracht 14 +++
Toscanini Lindengracht 75

http://www.restauranttoscanini.nl
Koevoet, Lindenstraat 17
Fresh, Westerstraat 264, http://www.restaurantfraiche.nl
Balthazar's Keuken, Elandsgracht 108-BG, http://www.balthazarskeuken.nl
Bordewijk, Noordermarkt 7 http://www.bordewijk.nl

Amsterdam restaurant Center:
Black Lion, Reguliersdwarsstraat 28 http://www.lionnoir.nl.
Piet de Leeuw Noorderstraat 11 http://www.pietdeleeuw.nl
Bistrot Neuf Haarlemmerstraat 9 http://www.bistrotneuf.nl

Amsterdam Red Light District:
Anna Warmoesstraat 111, http://www.restaurantanna.nl

Cheap eat in Red Light District Amsterdam

Amsterdam Eastside:
Wilde Zwijnen, Javaplein 23 http://www.wildezwijnen.com
The Vallade, Ringdijk 23 http://www.lavallade.nl
Rijsel, Marcusstraat 52 (Weesperzijde) http://www.rijsel.com
Aan de Amstel, Weesperzijde 42 A, http://www.aan-de-amstel.nl
From Ysbreeker, Weesperzijde 23 http://www.deysbreeker.nl
Hanneke's Boom, Dijksgracht 4 http://www.hannekesboom.nl.

Amsterdam South district:
The restaurant, Tweede Jan Steenstraat 3 De Pijp, http://www.lerestaurant.nl
Firma Pekelhaaring Van Woustraat 127-129, Italian restaurant in De Pijp http://www.pekelhaaring.nl
Bar Moustache, Utrechtsestraat 141 http://www.barmoustache.nl
Screw aan de Schelde, Scheldeplein 4 (fish) http://www.visaandeschelde.nl

Amsterdam North District:
Hotel goudfazant, Aambeeldstraat 10 H, we can go to the boat, http://www.hoteldegoudfazant.nl
REM Eiland, Haparandadam 45-2, overlooking the IJ, http://www.remeiland.com
Marius Barentszstraat 243 (biologics)

Amsterdam West Ward:
From Pizzabakkers, Overtoom 501, http://www.depizzabakkers.nl
Madelief, Zocherstraat 10

Find hotels by country at Booking Dutch Hotels – Price Comparison Service. We search top hotels websites and instantly return the lowest prices and largest choice of hotels – Booking Dutch Hotels has built the world's leading hotel price comparison search engine featuring over 2,500,000 hotel deals in 50,000 destinations

Booking Dutch Hotels 

Coffeeshopamsterdam.net