Coffeeshops Eindhoven today from discrimination-free
Hotels in Eindhoven
Cities that refuse foreign tourists in coffeeshops:
 
Maastricht
Sittard
Geleen
Goes (and all the rest of Zeeland)
Tilburg
Breda
Oss
Den Bosch
Venlo
Venray
Terneuzen
Doetichem
Dordrecht
Culemborg
Amersfoort
Haarlemmermeer

Cities that accept foreign tourists in coffeeshops:
Amsterdam
Kerkrade
The Hague
Utrecht
Rotterdam
Gouda
Leiden
Roermond
Eindhoven
Weert
Winschoten
Assen
Groningen
Leeuwarden
Meppel
Emmen
Zwolle
Delft
Schiedam
Gorinchem
Zoetermeer
Haarlem
Hengelo
Enschede
Nijmegen
Arnhem
Zutphen
Apeldoorn
Deventer

Villes qui refusent les touristes étrangers dans les coffeeshops:
 
Maastricht
Sittard
Geleen
Goes (et tout le reste de Zeelande)
Tilburg
Breda
Oss
Den Bosch
Venlo
Venray
Terneuzen
Doetichem
Dordrecht
Culemborg
Amersfoort
Haarlemmermeer


Villes qui acceptent des touristes étrangers dans les coffeeshops:
Amsterdam
Kerkrade
La Haye
Utrecht
Rotterdam
Gouda
Leiden
Roermond
Eindhoven
Weert
Winschoten
Assen
Groningen
Leeuwarden
Meppel
Emmen
Zwolle
Delft
Schiedam
Gorinchem
Zoetermeer
Haarlem
Hengelo
Enschede
Nijmegen
Arnhem
Zutphen
Apeldoorn
Deventer



UPDATES 2017 / 22 February
Coffee shops Eindhoven: "Only winners wietwet '
EINDHOVEN – A narrow majority in the House of Representatives Tuesday approved a bill for controlled cannabis cultivation. A historic decision that can provide for legalization for a breakthrough. How can this be in Eindhoven coffeeshops?
Rob Burg 21-02-17, 19:10 Last Updated: 20:26
Under a somewhat hesitant but pleasant spring sunshine on the terrace of the coffee shop Eindhoven Pharmacist Hanneke runs a joint. Own cultivation, says the Eindhoven. "No, I'm going to buy anything here, which is very expensive. I'm happy with my own weed. The seeds cost me anything last year."
Hanneke is therefore not really wake up the 'wietwet' D66, which was approved Tuesday by the House with a difference of five votes (77-72). The law makes it possible to regulate the production and supply of hashish and cannabis in coffee shops.
criminality:
The new law drug offenders must take the wind out of the sails, is one of the underlying ideas. Hemp on attic now takes care of everything dangerous situations in districts, while trade in the hands of heavy, sometimes ruthless criminals. Controlled cultivation soon allow better quality control. The soft drugs which try over the counter, are now often all kinds of crop protection agents and other chemical junk. Not Hannekes weed. ,, There's nothing in it. Well, all right, sometimes a little puddle. Is full of minerals. "
THC:
By bringing the culture under the control of the government may determine the THC content -the active ingredient – are kept within bounds. That is exactly what Sammy Beks fears. "Soon there will still set a limit," he says on the sunny terrace Stratumseind while in The Hague is about to begin voting. He takes a sturdy lifting and gives its joint by Mike Cook. This provides another danger: "It is hoped that large companies will soon start running farms, because they are interested only in profit." Cook is a strong advocate of involving small home growers in production and delivery. People like Hanneke so.
Employment opportunities:
Arno Bagen, visitor coffeeshop High Times in Stratum, is not afraid of weaker weed. "The demand determines the quality" is his conviction. "The customer wants a high THC content, not compromised." Bagen also welcomes the law. "It creates more jobs. In addition, this allows for acceptance of soft drugs." That's also a plus that is called Sammy Beks: "The stigma goes from there."
First room:
Whether the law is actually imported, remains equally uncertain. The Senate must still agree. "And then a new government is to implement the law even further," said Aernout Ackermans, spokesman for the United Eindhoven Coffeeshops (VCE). Still cautious Tuesday left him out the flag when he was told the results of the vote. "I am positively surprised. I did not think much of politics on this issue."
Quality:
The wietwet knows only winners, says Ackermans, who is also manager of coffee shop Upstairs. "Soft drugs are soon no longer a criminal nook. For the consumer, it also has the great advantage that the quality is controlled. And the tax benefits there. Moreover, the required deployment of police is a lot less and the same applies to lawsuits around soft drugs. Win-win-win so. " One caveat want to put Ackermans: "It is hoped that soon attracts the production to itself one big party Then you get a uniformity The diversity of species of weed will be hard to find…"
UPDATE 15/01/2016
www.ed.nl/regio/eindhoven/toerist-blijft-welkom-in-eindhovense-coffeeshop-1.5620254

Tourist still welcome in Eindhoven coffee shop

René Manders
EINDHOVEN – Even without a Dutch passport, people can simply buy this year a joint at a coffee shop in Eindhoven. Mayor Rob Gijzel will not maintain the 2016 ban on the so-called 'residents criterion that the sale of soft drugs to people without a Dutch passport.
See also …
Tourist can buy weed again in coffeeshops Eindhoven
The criterion was introduced in 2013 to combat drugs tourism. The ban was never implemented properly at various places in the Netherlands. Eindhoven coffee shop owners, who initially complied with the rules, felt aggrieved and spoke of legal inequality.
Street Dealers
From Gijzel also was not happy with the impact of the new regulations. Flourished as local street trade in soft drugs again. In June last year, Van Gijzel decided to temporarily not enforce the ban.
An interim evaluation shows in December, according to the mayor that the nuisance of street dealers is gone. That while the increase dealers' nightlife and foreign visitors are minimal and manageable.
UPDATE 19/11/2015
www.omroepbrabant.nl/?news/2398391363/Straatdealers+zijn+weg!+Eindhoven+euforisch+over+toelaten+toeristen+in+coffeeshops.aspx
Street dealers are gone! "Eindhoven euphoric allow tourists in coffee shops"
EINDHOVEN – "The dealers are gone!" Mayor Rob Gijzel Eindhoven used in a letter an exclamation mark on the city council to put the joy strength. The municipality is, since July again to tourists in local coffee shops. There are only positive experiences is an interim evaluation report.
Eindhoven has been trying for long to their own course when it comes to combating drug crime. According to the municipality, the measure of the national government was not to continue to allow only their own citizens leave at a coffee shop. All around them were drug dealers in order to provide tourists with soft and hard drugs.
Observations by local police officers
Therefore Eindhoven decided to allow a half years back people from out of town in coffee shops. The interim evaluation report is jubilant. The municipality relies primarily on observations by local police officers and district directors as the official registry system of the police, the municipality had not much.
In that system or nuisance around coffeeshops registered but you can not tell if that's because of soft drugs, hard drugs or alcohol. "We can not use this incident code," said the report said. This registration has in recent months become more unreliable by collective action by the police.
Therefore bases the municipality on the eyes and ears on the street: the community police officers and neighborhood coordinators. And they are sure: it's going well. Since tourists are again allowed in the coffee shops are the drug dealers disappeared and to this day no longer returned. "Our fears that street dealers with drugs other than cannabis continue to dominate the streetscape, is fortunately not materialized. The street dealers are gone!", According to state in the letter to the council.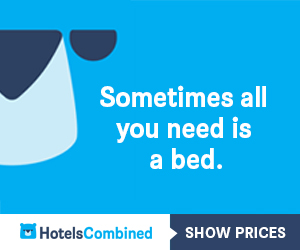 SEE ALSO COFFEESHOPS MAPS + COFFEESHOPS MENUS 
update may 2017
closed one year ( 80 kg )
Coffeeshop+De+Apotheker+in+Eindhoven+moet+een+jaar+dicht
Belgians, Germans, French and other non-residents as ever welcome in the coffee shops in Eindhoven

Belges, Allemands, Français, et autre non-résidents sont les  bienvenus dans les coffeeshops de Eindhoven

Ausländer können Cafés Eindhoven besuchen
Vom Mittwoch, 15. Juli können Ausländer wieder in Coffee-Shops in Eindhoven zu gehen.
A festive day in Eindhoven: as of today, Belgians, Germans, French and other non-residents as ever welcome in the coffee shops. The big question is when the remaining cities that the 'foreigner ban' now also maintain will throw in the towel.
Eindhoven uses a typical polder method to get rid of the residence criterion: a trial period of six months. After this period, which begins today, will be the "trial" are evaluated by not maintaining the criterion.
The list of cities where coffee shops still have to keep foreigners has today become shorter. To our knowledge the I criterion is only actively enforced in Maastricht, Tilburg, Breda, Helmond, Goes, Terneuzen and Vlissingen.
As is known, the criterion I never maintained in border towns like Enschede and Arnhem or in the Randstad. This inequality continues to this day continues in the coffee towns where the foreigner ban still applies and the street dealers turn topwinsten.
Always open to all ages and all drugs
Just as it already abolished 'Closed Club Criterium "the Deployed Criterion is a drug that is many times worse than the disease. In cities such as Eindhoven, Tilburg and Breda was, after all, hardly any nuisance or other problems by foreign coffee shop visitors. As long as national politics does not abolish the I-criterion, local administrators must take responsibility and refrain from enforcement of this piece counterproductive symbolic politics.
In Eindhoven nonresidents fortunately no longer delivered to the black market (open 24/7, for all drugs and all ages). For the inhabitants of Maastricht, Tilburg, Breda, Helmond, Goes, Terneuzen and Vlissingen is hoped that their drivers will follow the example Eindhoven quickly.
Flyer which is registered today distributed in Eindhoven coffeeshops, united in the VCE

see also Airport shuttle from Eindhoven to Amsterdam & Dutch coffeeshop belongs on world heritage site list & No Weedpass in Amsterdam 
Coffeeshop High Times / Roostenlaan 24b
11:00 – 23:00
Coffeeshop Casa Blanca / Sint Antoniusstraat 1-3
11:00 – 23:00
Coffeeshop Pink / Willlemstraat 35
10:00 – 00:00 
Coffeeshop Euro-Garden / Stuiverstraat 146
Coffeeshop Sindbad / Hobbemastraat 17
Coffeeshop New Wave / Stratumsedijk 35
11:00 – 00:00
Coffeeshop Indian Dylan / Karel de Grotelaan 345
09:00 – 00:00
Coffeeshop Cool / Barrierweg 229
10:00 – 23:00
Coffeeshop The Wall / Marconilaan 23-C
08:00 – 23:00
MENU COFFEESHOP ROERMOND
Roermond is situated in the middle of the province of Limburg bordered by the Maas River to the west and Germany to the east.
Bud Haze
Booking Dutch Hotels 
Coffeeshopamsterdam.net